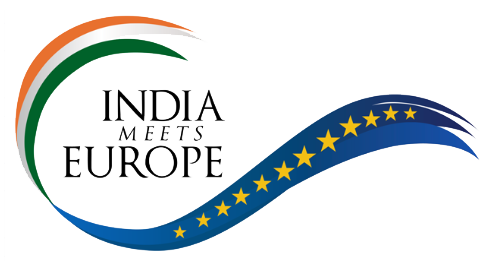 India meets Europe organises high level forums and dialogue platform by bringing together important guest from politics, government representatives, industry leaders, think - tanks, media, and academia to debate and discuss the position of INDIA and EUROPE in the global economy.


We focus on evaluating the economic development and engage all the stakeholders to strengthen and explore new initiatives in the area of bilateral trade and investments, environment and energy security, defence, education, research and development , training, technology, culture, and economic cooperation between the EU and India.
India meets Europe aims to:
Evaluate and debate the existing challenges and enhance the profile of EU-India relations.
Provide co-operation platform for the development of rules and principles.
Strengthen dialogue and interaction between EU and India
Assist growth through increased market access and greater compatibility.
Create and enhance economic policy and cooperation
Develop two way trade and investment relationships
Coordinate mutual recognition of business practices and standards
We provide excellent opportunity for companies and institutions to present their services, expertise or product and built long lasting relationships with all stakeholders in the India- EU trade. The summit offers access to an high profile audience and associates your brand with the leading policy makers from India and EU. With direct access to the summit speakers and experts, partnership will provide corporate brand visibility, new prospects and business intelligence on the most important industry and cross-industry related issues.
Our team is happy to advise and create a custom-made package according to your specific needs.